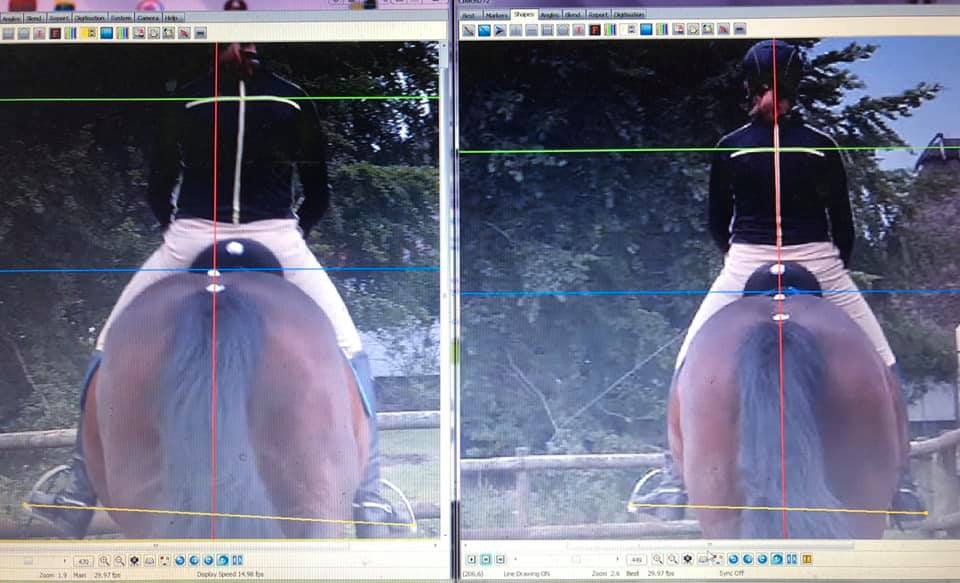 Rider Analysis - Improve your Riding & Horse's Way of Going
Dressage and Jump Sessions Now Available
Download our Rider Analysis Brochure - Click Here
Download our FAQ Page - Click Here
The way the rider sits on the horse will have a dramatic effect on its soundness, performance and development. Our rider analysis sessions are designed for riders of all levels to help improve the rider's position and horse's way of going. With the use of high speed video cameras (capturing 20 x faster than the human eye), Visualise training jackets and Quintic software the rider's position and horse's way of going can be constructively analysed. Russell, who carries out the analysis, is a keen rider himself and has worked all over the world helping riders improve their position and horse's performance. Russell's passion and easy going character will put you at ease and ensure you get the best possible results out of the session. We have a variety of options, our hugely popular dressage / flatwork rider bioemchanics sessions and our Jumping Rider Biomechanics and Rider MOT sessions.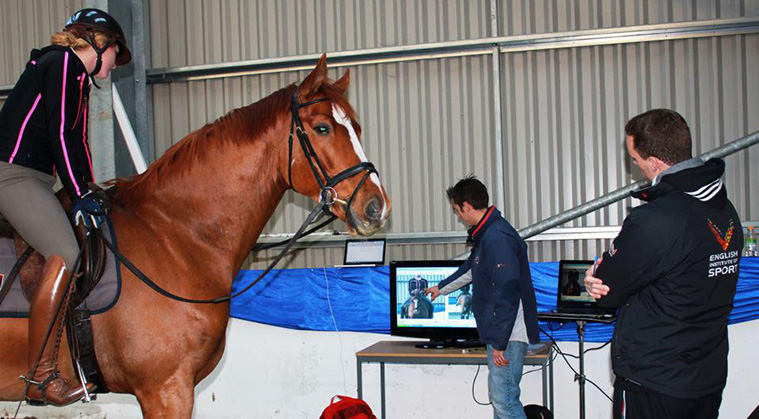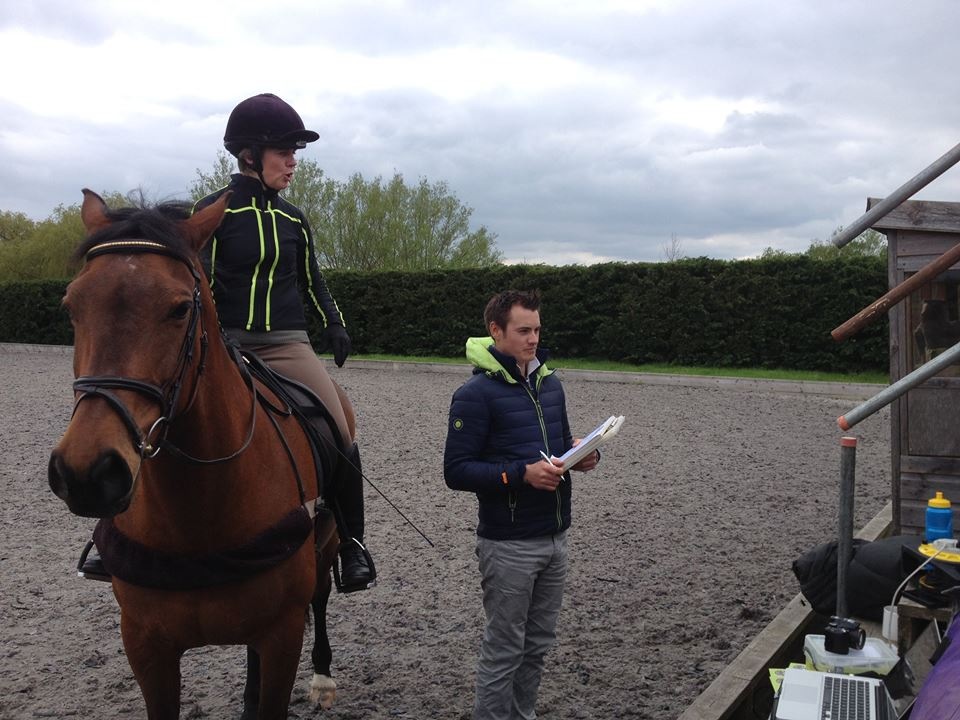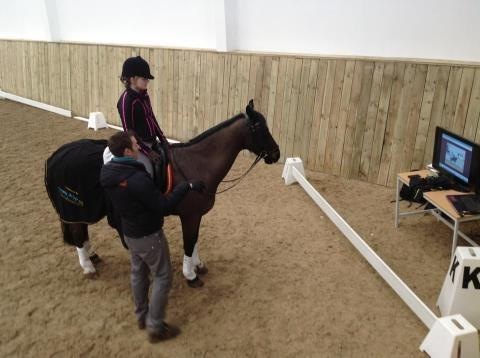 Pre Post

Benefits of Rider Analysis - Jump or Dressage:
Instant visual feedback whilst mounted
Step by step process in evaluating position and horse's way of going
Bite size exercises given to help improve position and understanding
Riders can see immediate differences with the before and after footage
Professional and experienced interpretation of the rider's position and horse's way of going
Detailed feedback forms given after the session
Open to riders of all levels - riding club through to Grand Prix
Can help improve your dressage marks and jumping tecnique
Motivates the rider
Provides clarity on the rider's position weaknesses
Images taken from a rider clinic, left screen is before and the right screen is at the end of the session.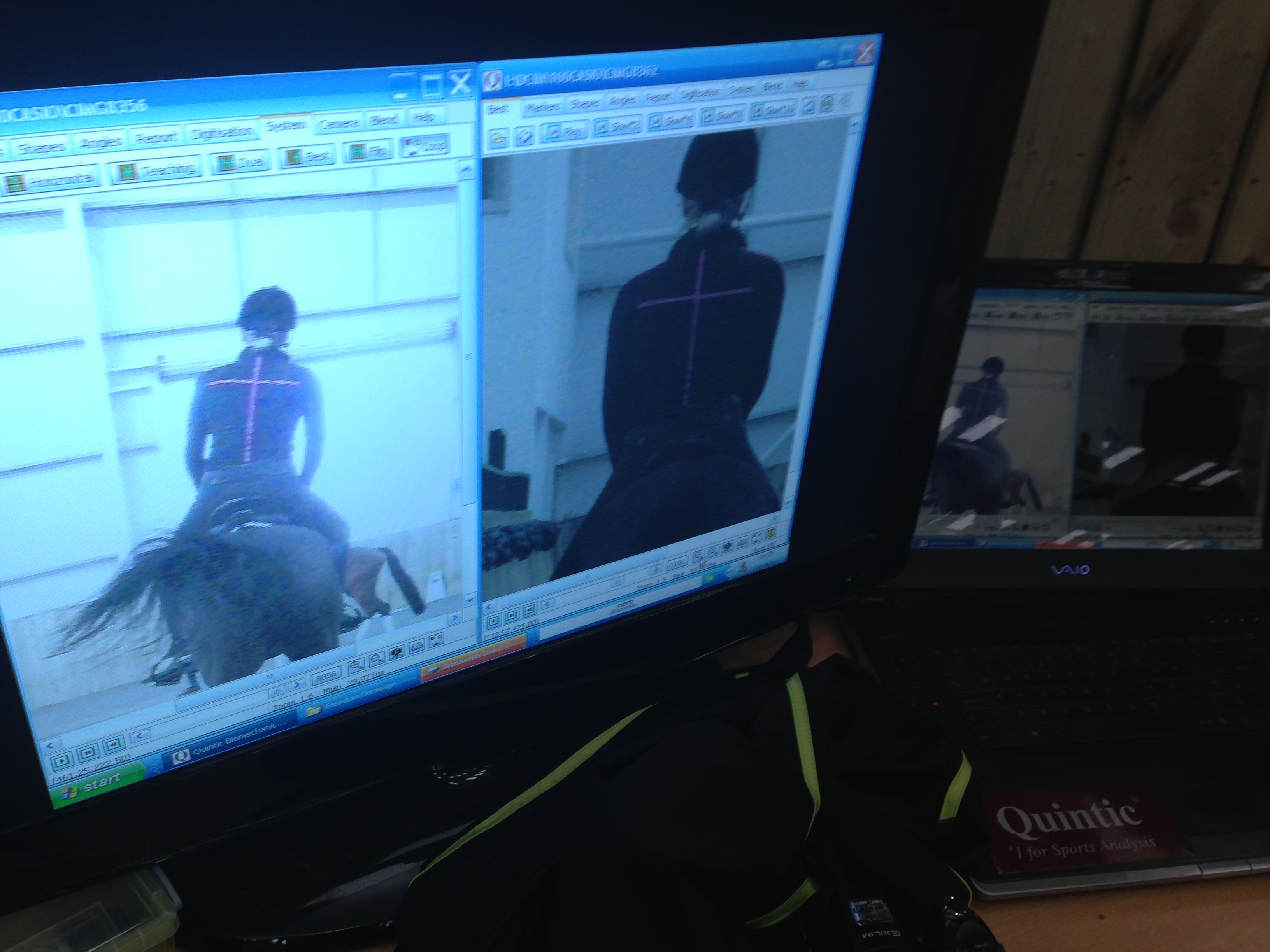 How it Works:
Riders are asked to wear a Visualise training jacket and carry out a series of movements, such as centre lines from both the left and right rein. We then analyse the high speed video files - riders can see their efforts immediately whilst mounted - using sophisticated software the rider's position and horse's way of going can be analysed. From here we select key areas on which to work. The session combines the use of training and video analysis, this is one of the key aspects of our sessions as it allows riders to see instantly any improvements.
An important benefit of working with Centaur is that you are working with riders, trainers and regular competitors, so we understand the difficulties of riding and as a result have a sympathetic approach to achieving a better position and ability to ride. Russell is a UK CC Coach who has competed in both show jumping and dressage. He has carried out extensive research in rider positioning and saddle fit and, in addition, he works with the British Equestrian Federations World Class and excel Talent Programme.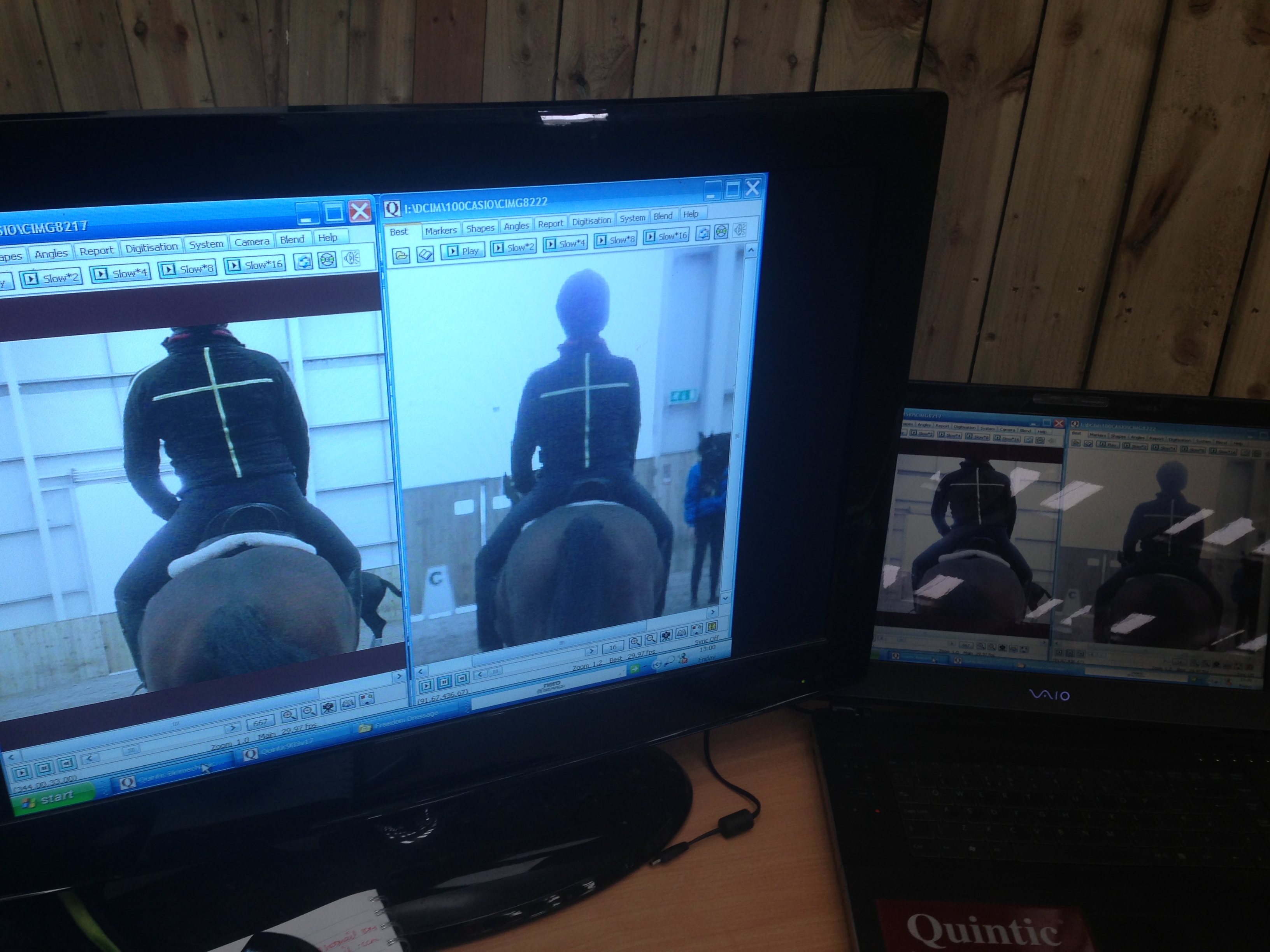 Booking a Session:
To book a private session or a clinic please email info@centaurbiomechanics.co.uk or call 0778 8978627.
Costs:
Own Horse £60.00 plus travel
Clinic offer - £60.00 per rider
Riding Clubs and Charities clinics - £45.00 - £55.00 plus no travel charge
Picture taken from a rider analysis session during the BEF Excel Dressage Squad Training