About us
Centaur Biomechanics, founded in 2006 by Russell Guire, is a company which specialises in horse and rider performance analysis. Serving the equine industry in providing the latest software and techniques available to help improve performance and maintain soundness of both the horse and rider.
In 2006, Russell became an Equinalysis Business Partner and carried out consultancy through Centaur Biomechanics using the Equinalysis system. Since then Russell has given presentations on the use and application of biomechanics and has spoken at over 100 venues throughout Europe and America. Russell has featured in many articles within the equine press and has written articles for leading magazines Your Horse and Horse and Hound.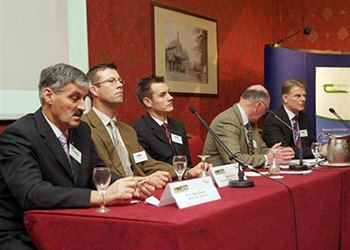 Russell has also led some high profile research projects for the International League for Protection of Horses (ILPH), Edinburgh University, Hartpury College, Quantum Saddles, Bates Saddles. looking at various aspects of biomechanics. More recently Russell has been investigating the effect that different saddles have on horses and the interaction that the rider has with the horse.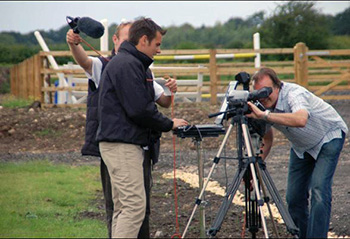 Since 2007, Russell has been working with the British Equestrian Federation, working with riders on both the World Class Programme and Team GB. Russell provides video and biomechanical analysis to all disciplines - dressage, show jumping, eventing and para equestrian dressage. Russell has also worked with the Federation Equestrian International (FEI), British Vaulting and British Horse Trials Driving.
Centaur Biomechanics acts purely as a consultancy service to the industry in providing gait analysis, rider analysis and other forms of analysis as a way of maintaining soundness and improving performance of horse and rider. Centaur has helped over 100 horses in maintaining performance and/or maintaining soundness and in 2010 Centaur worked with over 3000 riders in the UK and Europe.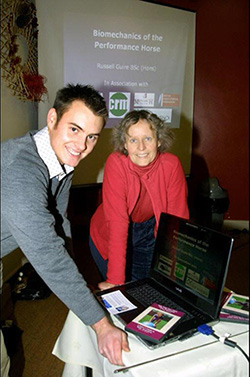 Centaur Training and Livery, which is a purpose built facility providing training for both horse and rider within a unique setting. Centaur Training and Livery is managed by Jonathan Boswell and provides the very best of care for riders and horses of all levels.
In 2010 Russell took over worldwide distribution of Quintic software which is Centaur's preferred software. Russell continues to carry out consultancy work throughout the UK and Europe and is keen to develop and enhance the understanding and application of biomechanics world wide.
Since its birth, Centaur Biomechanics has gone from strength to strength with the expansion of Centaur Training and Livery in 2011. At which point the Centaur brand which is becoming widely known for its work and customer care will be expanding further, launching a third company which will showcase a product range designed by Centaur to help improve your riding.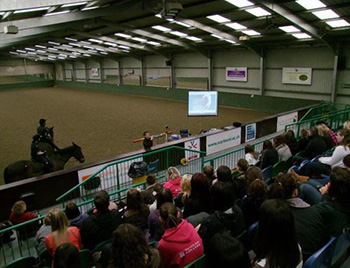 We are proud to say that we have met goals stated in the paragraph. Despite the financial meltdown Centaur Biomechanics expanded further with the birth of Centaur Position Perfect. Since 2010 the Centaur team have been working on a range of products which have been specifically designed to help improve the rider's position. September 2011 will see the launch of Centaur Position Perfect at this year's British Dressage National Championships. Available from September onwards is the Position Perfect clothing range which has been designed by riders and trainers and is a clothing range which specifically focuses on the position of the rider. We are currently working on 2012 products which will be announced shortly.
The Position Perfect clothing range has been designed to improve your position whilst looking stylish and smart. Position Perfect is an essential tool to help you improve your position. From Centaur Biomechanics; Position Perfect, helps riders see at a glance if they are sitting in the correct and most effective position, a must for all riders and trainers. Can be worn anytime, anywhere during lessons or schooling or just hacking. Please click here for more information. Due to the success of Position Perfect it was decided in 2012 to re-brand the product "Visualise" largely due to the products being used within other sports such as golf, running and dancing and the name Centaur Position Perfect was not effective within these fields. As a result of the re brand Visualise now has its own site, face book page, twitter etc and is standing alone separate from Centaur.
Centaur is leading the way in horse and rider performance analysis with proven research and success cases, Centaur Biomechanics is truly the UK's leading Biomechanical company. Russell would like to invite you to browse through our site. Please remember, if you have any questions please do not hesitate to contact the Centaur Team.