2018 Equine Sports Science Seminar
with
Prof. Lars Roepstorff and Dr. Rachel Murray
Saturday 13 October 2018
Hartpury College, Gloucester, UK
£110.00 includes course pack and CPD certificates
This seminar is full.
Please click to see our cancellation policy
Click for 2018 Seminar Programme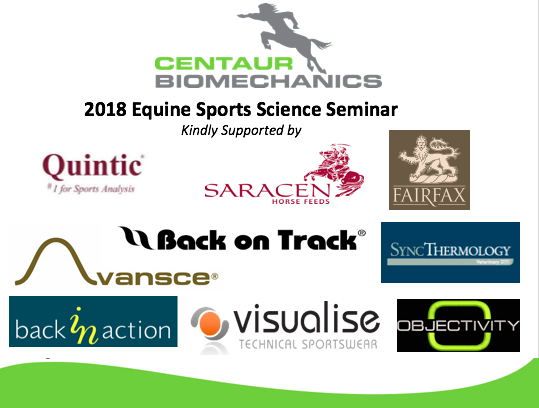 Our annual equine sports science seminar facilitates the sharing of some of the latest evidence and research currently within equine sports science and medicine. This seminar provides some of the latest thinking and approaches associated with the management of the horse from a veterinary, therapy and performance perspective. Previously, the seminar has welcomed world leading researchers Prof. Renate Weller, Dr Richard Coombes and Prof Hilary Clayton and has attracted delegates from all over the world. This year's seminar welcomes two world renowned researchers Prof. Lars Roepstorff and Dr. Rachel Murray, who will be giving an array of presentations on areas which are topical within the industry.
This year's seminar is of interest to veterinarians, therapists, farriers, horse owners and those who are interested in furthering their knowledge, equipping themselves with some of the latest research in order to optimise best practice.
Prof. Lars Roepstorff will be discussing;
How surface properties affect the horse
Measure lameness and gait quality – how do you do that?
Future possibilities in objective analysis of sports performance
What are the athletic requirements of riders and how to train them?
Dr. Rachel Murray will be discussing;
Updates on proximal suspensory desmopathy and proximal metacarpal/proximal metatarsal pain.
Muscle development for rehabilitation and performance: what are the options?
Repetitive overload injuries in different sports: how do we prevent them?
It is going to be an informative day discussing some of the latest research which can be applied to your everyday practise.
Images from our 2017 Equine Sports Science Seminar