Centaur Biomechanics
International Equine Sports Science Virtual Summit.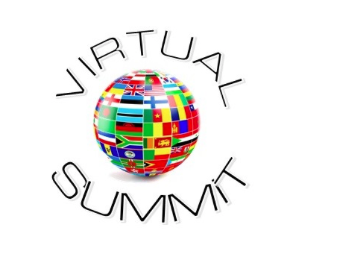 Improving Equine Health and Performance
Saturday 2nd October 2021
Online via Webinar
with
World Renowned Researchers
One Virtual Ticket

£65:00 Incl VAT
Please click to see our cancellation policy
Our annual equine sports science seminar facilitates the sharing of some of the latest evidence and research currently within equine sports science and medicine. This seminar provides some of the latest thinking and approaches associated with the management of the horse from a veterinary, therapy and performance perspective. Previously, the seminar has welcomed world-leading researchers Prof. Renate Weller, Dr Richard Coombes, Prof Hilary Clayton, Prof. Lars Roepstorff, Dr Rachel Murray and Sharon May Davis, Dr. Sarah Hobbs, Assoc. Prof. Thilo Pfau, Assoc. Prof Kevin Haussler, Dr. Nicle Rombach, Dr. Anna Bystrom and has attracted delegates from all over the world.
After the success of our 2020 online summit and due to the uncertainty with COVID-19 in respect of social distancing, mass gatherings and general uncertainty we have taken the decision to run our 2021 summit online.
We are delighted to be running a "International Equine Sports Science Virtual Summit" on Saturday 2nd October 2021. The 2021 summit will be a day of presentations from researchers around the globe. The summit will be delivered via webinar, attendees will have opportunity to ask questions and all the presentations will be fully interactive. This virtual event will be broadcasted around the globe and will be available "on demand" for viewing for 7 days after the summit.
We are delighted that we have the following world renowned researchers presenting a webinar based presentation at the summit: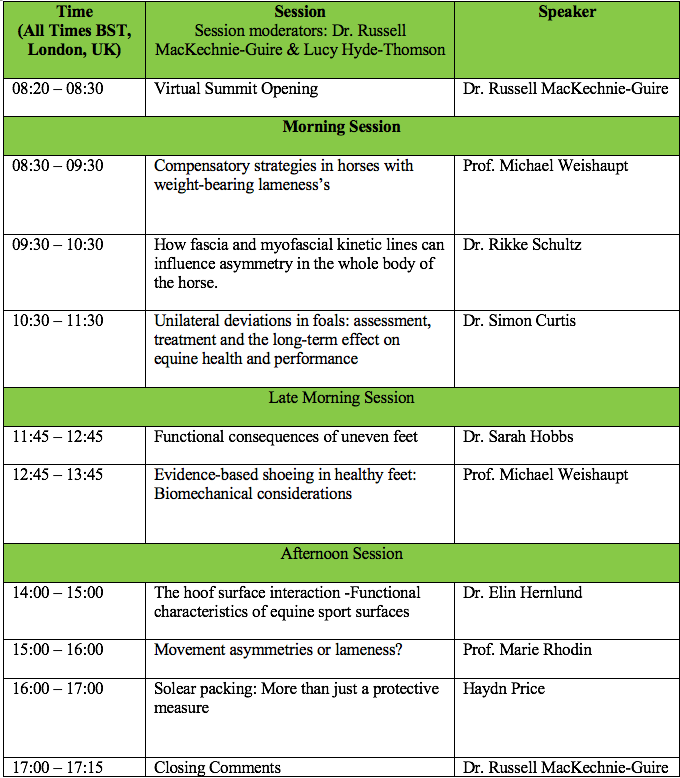 This summit is set to be an informative and educational day delivered via webinar direct to your laptop.