Centaur Biomechanics
Welcome to the Centaur Biomechanics' site. Centaur Biomechanics founded in 2006, by Dr. Russell MacKechnie-Guire is a company dedicated to bringing the latest biomechanical analysis and interpretation to horses and riders of all levels with the goal of optimising equine health and performance as well as improving the ridden interaction between the horse and rider. Click Here to download our brochure.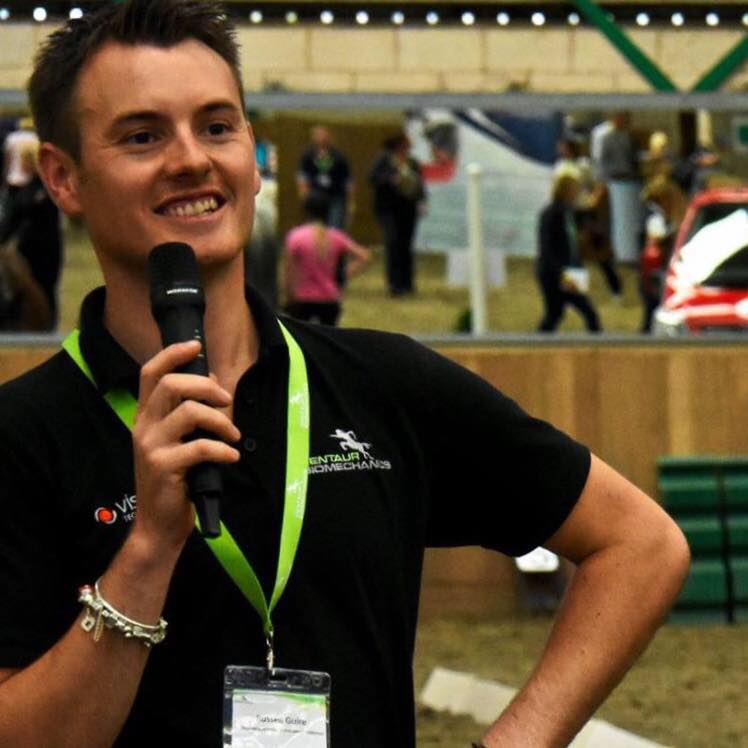 Centaur Biomechanics' offers rider biomechanics sessions, equine movement asymmetry assessments, biomechanics courses, workshops, seminars, products and consultancy. Additionally, Centaur Biomechanics has an extensive research portfolio with multiple peer reviewed scientific papers being published in some of the worlds most acclaimed scientific journals.
Please browse through our site where you will find information on how Centaur Biomechanics can help you improve equine health and performance and enhance the interaction between the horse and rider.